Red's Meadow Outing
"Fuzzy Itinerary"
July 20-22, 2018 (Friday to Sunday)
Fuzzy meaning the itinerary outline is not set in stone…
---
CHARLEY WILL GET THERE EARLY TO GRAB A CAMPSITE ON: ________________ (date)

---
REMEMBER!!! THE GATE IS CLOSED BETWEEN 7AM AND 7PM.
TO DRIVE IN YOU NEED TO GET THERE BEFORE 7AM!!
HERE'S THE RULE:  
EXCEPTIONS TO THE SHUTTLE BUS
"The following exceptions may drive into the valley.
Visitors who: Arrive before 7:00 a.m. or after 7:00 p.m. "
** If the shuttle is in effect, you can take the shuttle to the campground , go fishing then shuttle out or get a ride to pick up your car, camping gear – drive back in and set up.
** Tickets for the Reds Meadow/Devils Postpile Shuttle bus are $8.00 for adults.
---
CECE WILL HAVE A SATELLITE DEVICE TO COMMUNICATE.  IF YOU NEED TO GET A MESSAGE TO CHARLEY PLEASE SEND AN MESSAGE THAT INCLUDES YOUR EMAIL & CELL/TEXT INFO TO:
cwr.music@inreach.garmin.com

---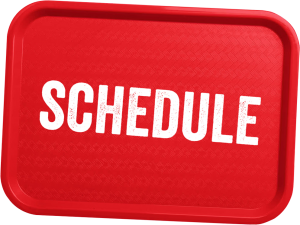 BREAKFAST – Friday / Saturday / Sunday 
8:00-9:00 am
BE GEARED UP AND READY TO HEAD OUT TO FISH AT:
Friday 9-10 am
Saturday 9-10 am
Sunday 9-10 am
* Pack water, snacks, sunscreen & bug spray. The mosquitos are prolific at this time of year!
* Cece will try to bring a water filter pump, so at least bring a bottle to refill.

LUNCH BREAK?
At will or on stream – pack a snack or meal.
RETURN TO CAMP / Travel to other fishing areas?
Charley's Comments: There are lots of fishing opportunities within the area that is Agnew meadows to Rainbow falls. You can easily spend several days here and not fish the same water.